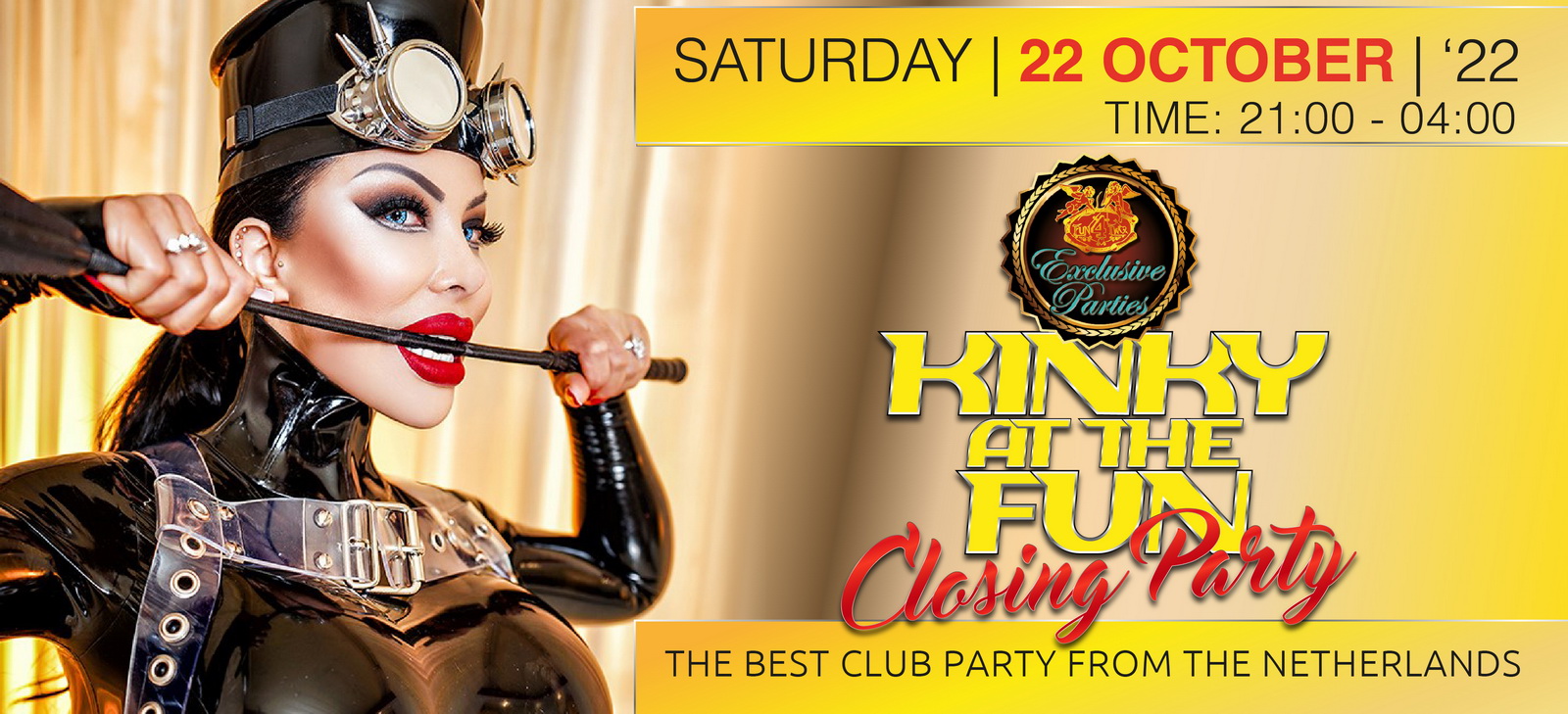 KINKY AT THE FUN - CLOSING PARTY - SATURDAY 22 OCTOBER '22
ONE OF FUN4TWO'S BEST PARTY! BOM and BOMVOL with the nicest people in the scene. Fantastic music! Top DJs! Perfect environment!

Fun4Two Weekend Program Wk 39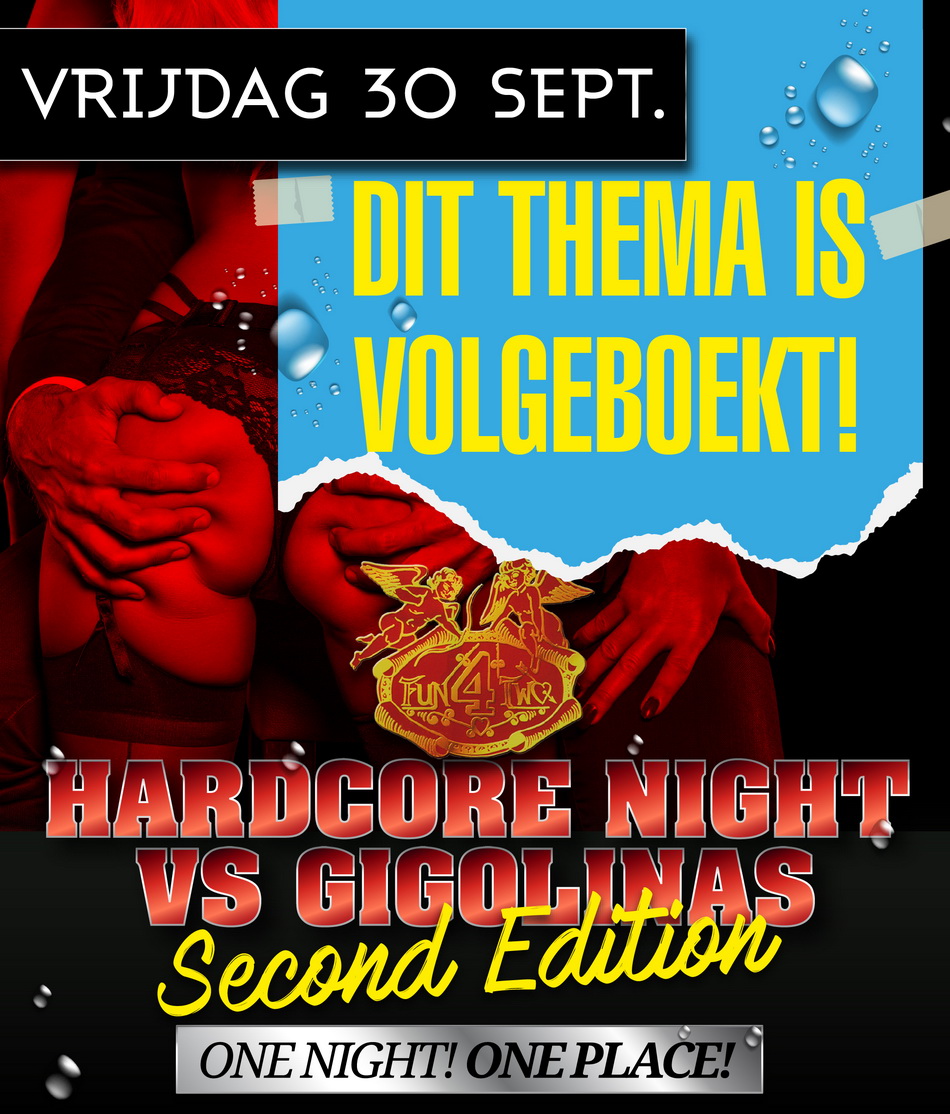 WEEKEND FROM 30 SEPTEMBER, 1 & 2 OCTOBER'22
With a GREEK menu in our restaurant!

FRIDAY 30 SEPTEMBER '22 | 21:00 - 03:00
This last Friday of the month it's... Hardcore Night!
THIS THEME IS FULLY BOOKED!!
When there are 5 Fridays in a month, our (S)expertNight moves to the 4th Friday of the month.
No doubt you have already heard about it! Because there is a lot of talk about this Friday evening theme. But we'll keep it short, in one word "FANTASTIC" That was the opening of the 1st edition of our new theme party HARDCORE NIGHT vs GIGOLINA'S and it is already an unprecedented success! The evening many guests have been looking forward to! And for good reason! In no time packed with guests and a max of nice single gentlemen who all experienced an evening that they will not soon forget. The action throughout the club, sparks flew. This is a themed night where sex is guaranteed to be a lot of sex. The ''gigolina'' recognizable by the nice outfits and golden bows, what a blast, what a promotion, what a nice girls and what all looked nice. Many guests wanted to book immediately after the event for the next edition on Friday 30 September. So that's promising.
This evening gives access to SINGLE MEN, SINGLE LADY'S and active COUPLES. Just like on our Gigolo Night, female GIGOLO's will now be present on these evenings. These have registered and reserved with Fun4Two. The GIGOLINA'S mentioned by us are, if desired, available to anyone who will visit this evening. This of course with RESPECT! Even though the ladies want to be treated nicely, they naturally want to be treated with respect. This also applies to the others guys, everyone wants the same thing so treat each other with respect
CLUB OPEN: 9PM - 3AM
HARDCORE NIGHT vs GIGOLINA'S START 11PM
CLOSING PARTY : The last of 2022 is scheduled for Friday December 2, 2022. (S)expertNight then goes to the fourth Friday of the month.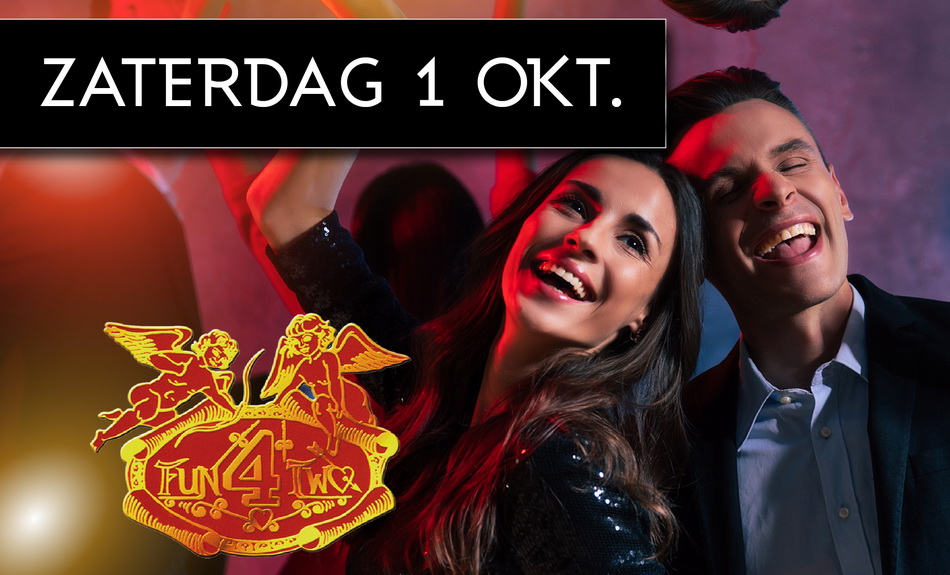 SATURDAY 1 OCTOBER '22 | 21:00 - 04:00
Why should we choose the best Swingersclub in the Netherlands? We will try to explain that to you.
In any case, you will meet the nicest and most beautiful people from home and abroad. In our restaurant you can enjoy delicious food & drinks. In addition, cool music is played to dance & sjansen. Fun4two always has a very pleasant atmosphere. Nowhere can you enjoy a beautiful wellness and tantra temple so wonderfully. And then we haven't even talked about enjoying Sex with the two of you or with other nice couples in one of our beautiful playrooms for an entire evening. And when we leave we ask you .... Did you have a nice evening? A smile is enough for us......

Many of our regular guests have already been to the Fun several times for free! Do you already have it? He costs nothing...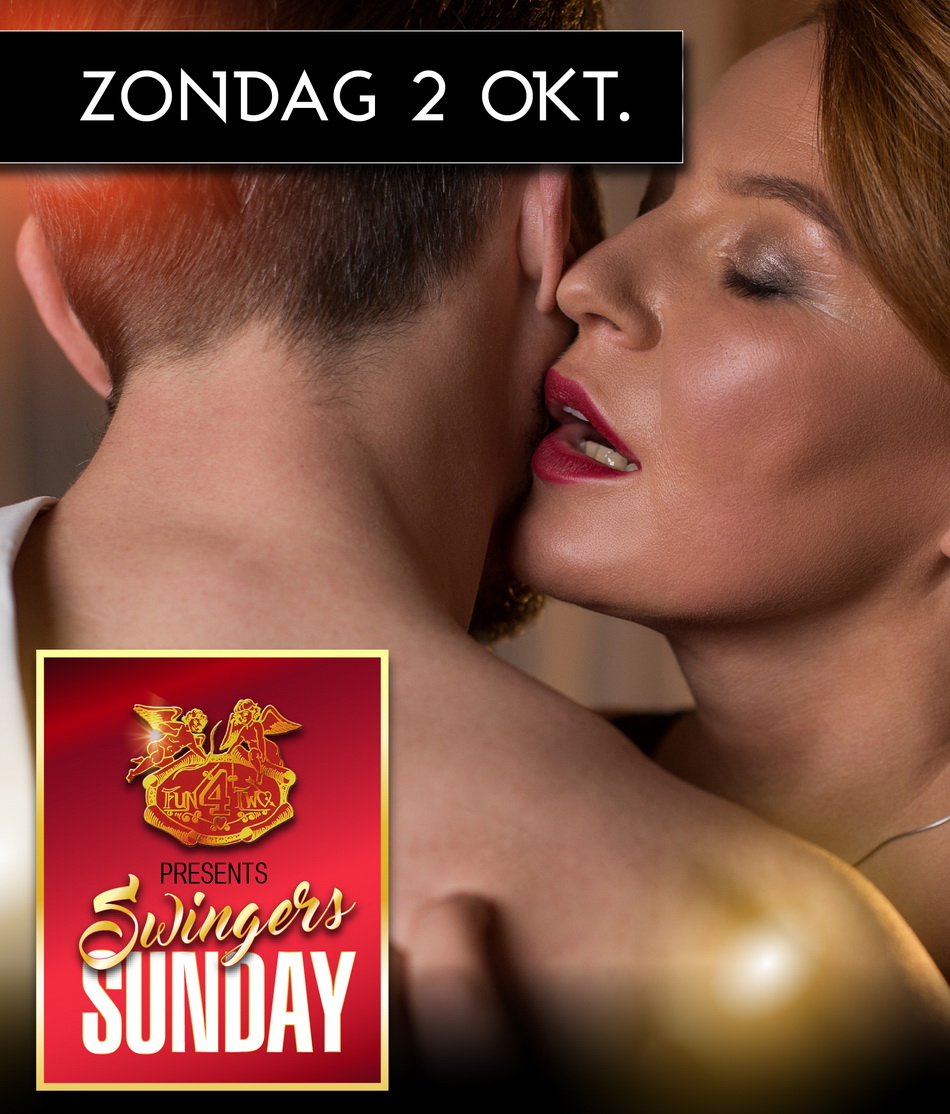 SUNDAY 2 OCTOBER '22 SWINGERS SUNDAY | 16:00 - 23:00
You just can't get around it! There is no better place to go out!!! All-Inclusive for only € 95 per couple!
A fantastic evening for couples aged 30 - 75! Because where in the Netherlands can you still experience a fantastic Sunday for only € 95 per couple, All-Inclusive! Enjoying just the two of you, with of course delicious food in our restaurant, all the drinks on the house, nice people around you, dancing & dancing, relaxing, or enjoying our wonderful wellness! A tantra massage temple and the many erotic spaces where you can have wonderful sex with your partner or with others. SWINGERS SUNDAY in Fun4Two guarantees a TOP night out for a price that makes you say uh.For only € 95 per couple ALL-INCLUSIVE you can enjoy all the facilities that the club offers for 7 hours, but above all with the nicest people around you.
01) Fixed entrance fee of €95 per couple All-inclusive
02) No registration fee of 20 euros for new members
03) A fun swingers evening for like-minded people
04) Dress code lingerie at 19:00
05) 100% sex guarantee in the club
06) Unlimited food in our Top restaurant
07) All the drinks on the house
08) Top music from our DJ
09) Enjoy our beautiful wellness such as Sauna - Turkish bath - Whirlpool Tantra Temple
10) On the last Sunday afternoon / evening of the month you can also enjoy our house singer Desiree.
11) Just everything, all night long (7 hours Funnen) 4:00 PM - 11:00 PM.
*Note! Not valid on public holidays, pool parties & garden parties!

Who wouldn't want to go to the best club in the Netherlands for free? Yes completely free.... All you have to do is save….
Stamping for Free Entrance!
Do you already have it?
Saving for a free entrance for Friday, Saturday or Sunday?
Of course it's only possible again in the nicest Swingersclub in the Netherlands, FUN4TWO.
We had of course already had the savings card /savings card for a while, but Fun4two is going to expand this grandiose promotion even further. From now on you have the option to decide for yourself which day you want to save! Of course we receive guests who visit the club once or a few times a year. But we also receive many guests who visit the club every month or a few times a month. But most guests visit the club weekly and yes even several evenings every weekend!
So ask for your savings card on your next visit and the stamping can start for your free entrance to Fun4two.
Now everyone can start saving! So take your stamp card with you every time you visit, and you can go to the best swingers club of your choice in no time for free.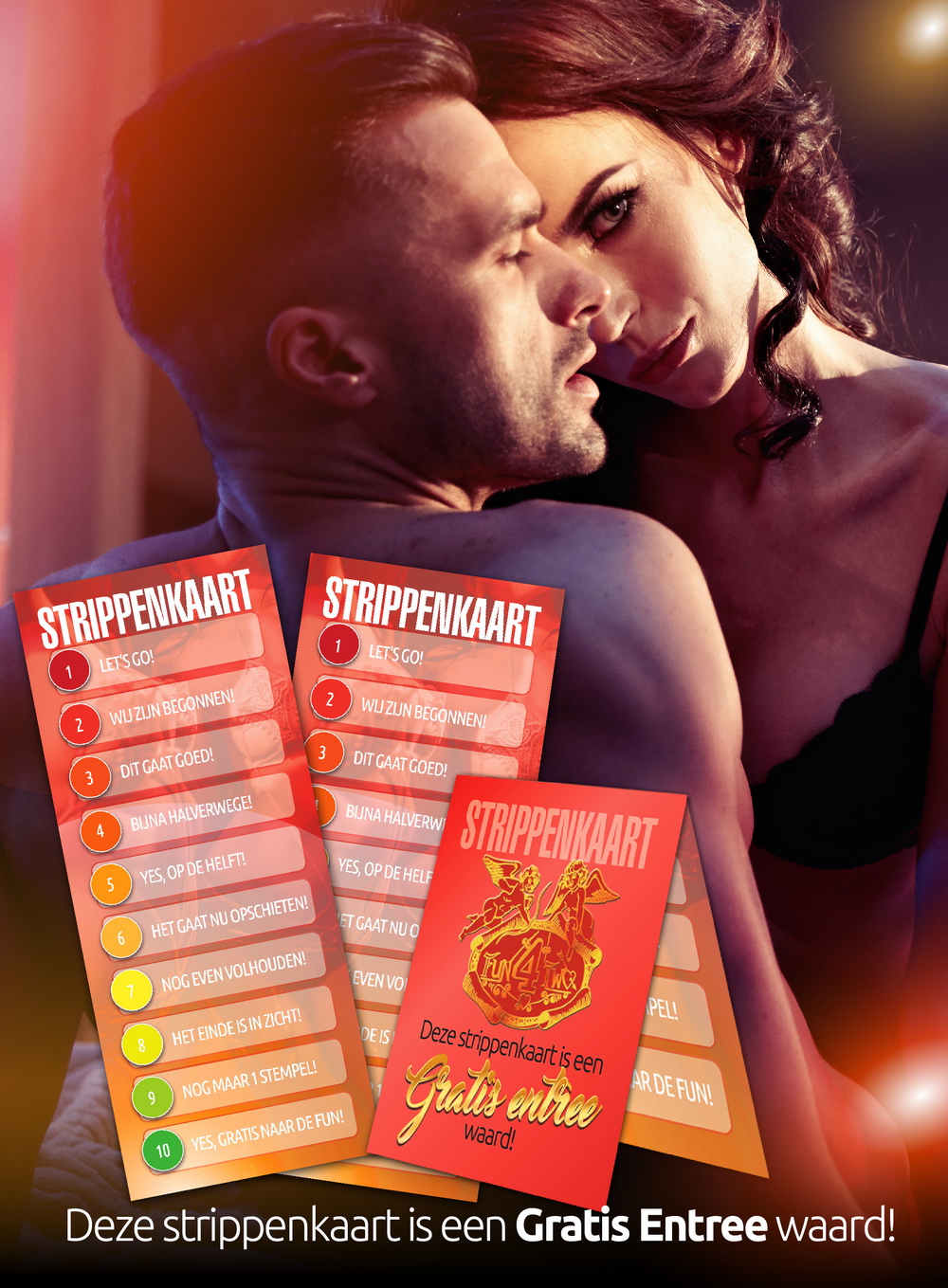 Action conditions
• This savings card or stamp card is personal by means of. your membership number.
• You will receive 1 stamp for every visit on Friday, Saturday and Sunday.
You have saved 5 stamps, you go to Fun4two for free your next visit on any Sunday.
You have saved 10 stamps, you go to Fun4two for free your next visit on any Friday.
You have saved 15 stamps, you go to Fun4two for free your next visit on any Saturday.
• By submitting the above savings cards you are entitled to 1x free entrance for 2 people. This free entrance is valid on a Friday, Saturday or Sunday. That choice is entirely up to our guests.
• After submitting a full savings card, the next stamp will not be started immediately. This will happen on the next visit.
• This promotion runs from July 1, 2022 to December 31, 2023. After this date, full tickets cannot be returned.
• savings card s cannot be exchanged for cash.
• Refunds are not possible.
• The promotion is not valid in combination with other promotions.
• Fun4Two is not responsible for damage, loss or theft of the card.
• Stamp cards cannot be exchanged at Exclusive theme parties whose price deviates from regular entrance fees, pool parties and public holidays.
• Fun4Two reserves the right to refuse bustickets that do not meet the conditions or that appear to be fraudulent.
• If the stamp card is forgotten to take with you, you will not receive a stamp!
• Fun4Two reserves the right to extend, change or terminate the promotion at any time without notice or reason without obligation or compensation to the participant.
• Fun4two will decide in all disputes not covered by these terms and conditions.
• You can always contact us if you have any questions or concerns.
Fun4Two Presents Eyes Wide Shut!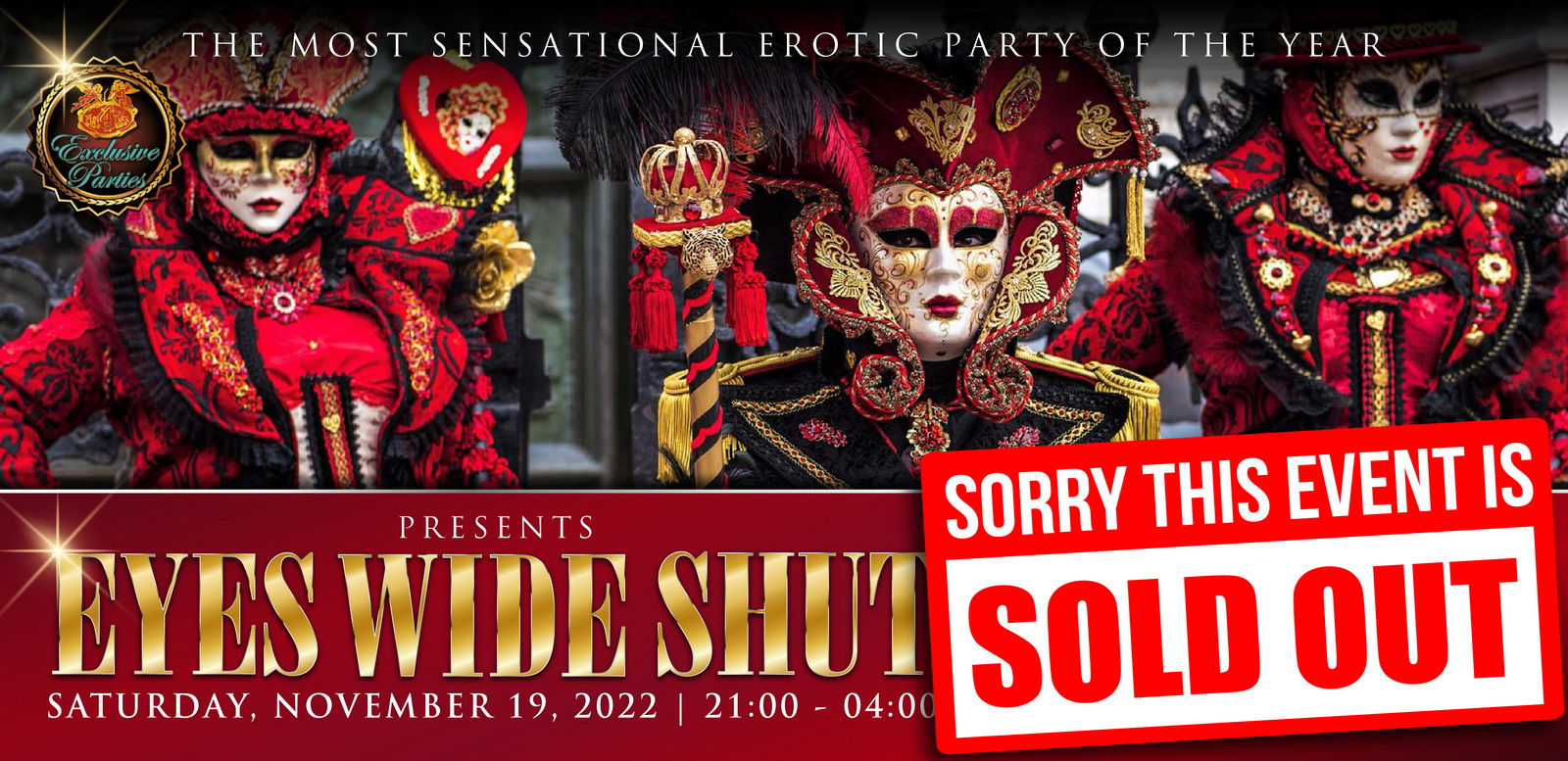 Fun4Two Presents Eyes Wide Shut | SATURDAY 19 NOVEMBER '22
Fun4Two's most famous, most wanted and most discussed dance party!

SORRY ALL TICKETS SOLD OUT WITHIN A FEW DAYS!!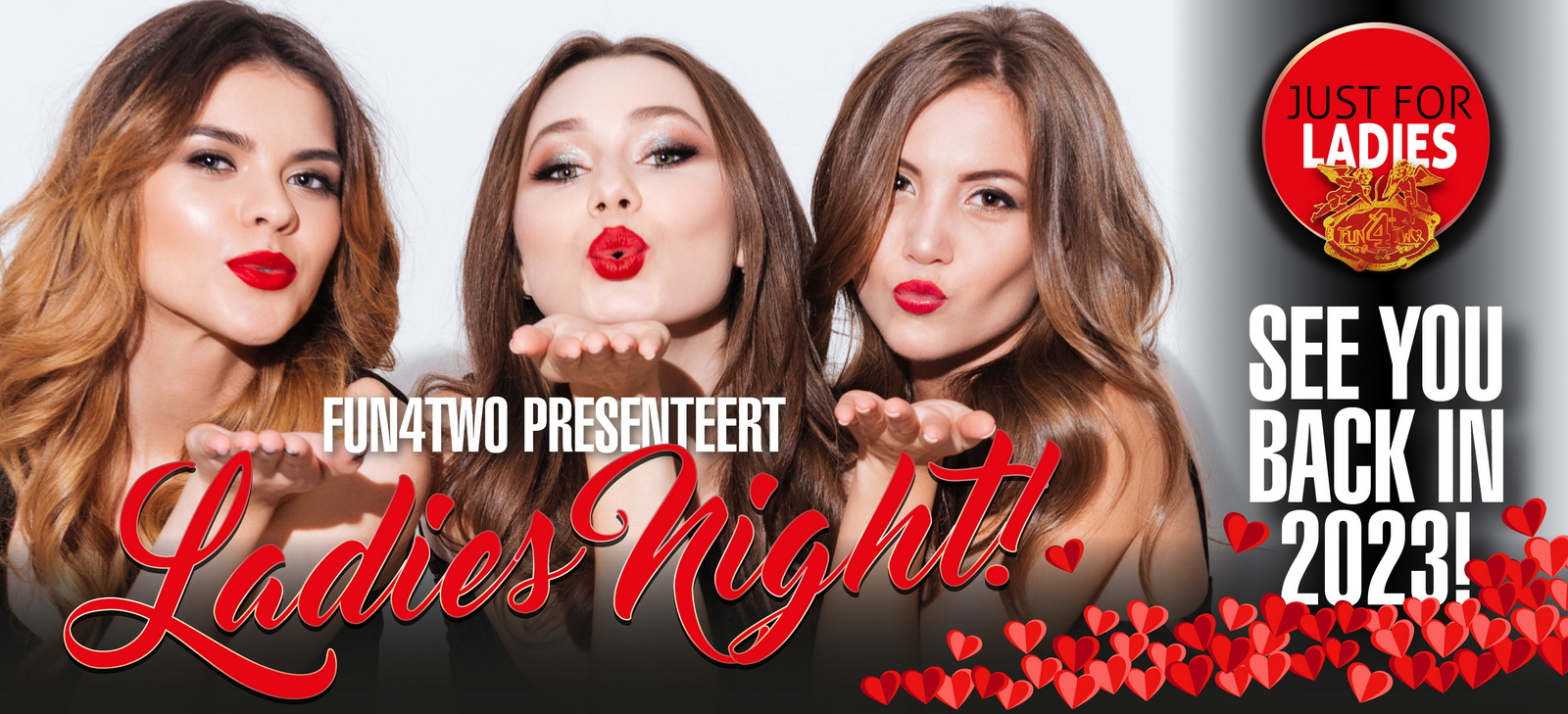 FUN4TWO'S LADIES NIGHT! SEE YOU BACK IN 2023!!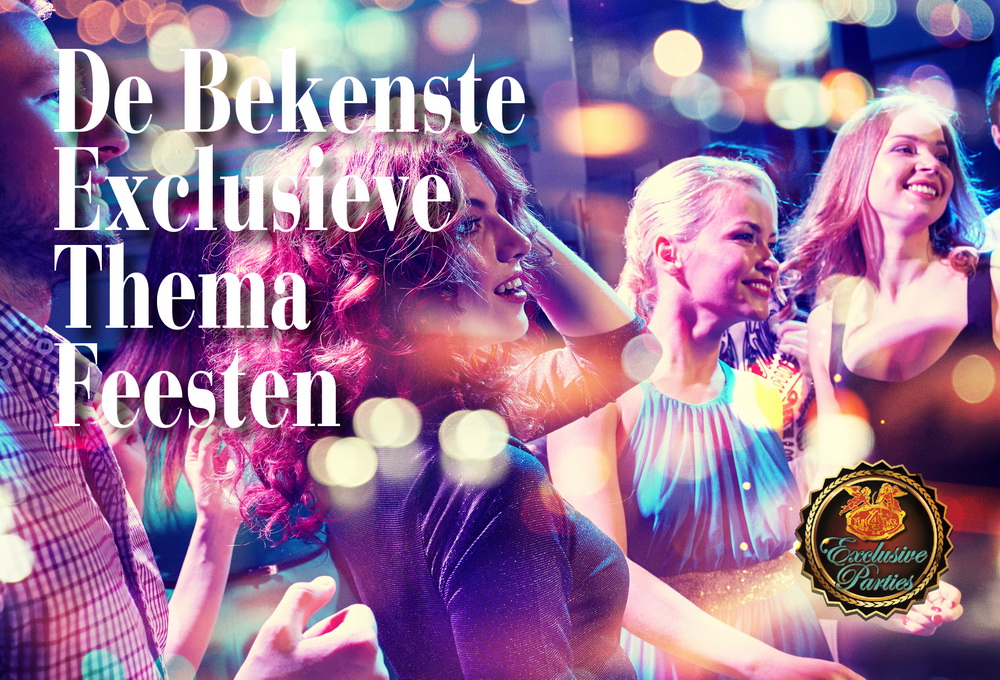 Fun4Two's Calendar Exclusive Themed parties...
DEAR FUNNERS
Themed parties in the Fun, they are incredibly popular! Who does not know them, most people have undoubtedly heard about them from friends, acquaintances and even family.
Fun4two's theme parties are very successful and many people still talk about it. Partly due to the great success, we receive questions every day when we will organize our exclusive theme parties again.
One thing is certain!!!
Fun4two will return this year with the most famous fantastic theme parties with the very best DJs.
The most famous Fun4Two Exclusive Theme parties 2022

| | |
| --- | --- |
| One Night in Heaven | 25 MAY 2022 |
| Kinky@the Fun | 22 OCTOBER 2022 (Closingparty) |
| Eyes Wide Shut | 19 NOVEMBER 2022 - SOLD OUT! |
| One Night Only | 1x per year |
| New Years Eve | 31 DECEMBER 2022 |
| Hardcore Night 2022 | |
| Hardcore Night Editie 1 | FRIDAY 29 JULI 2022 |
| Hardcore Night Editie 2 | FRIDAY 30 SEPTEMBER 2022 - SOLD OUT!! |
| Hardcore Night Editie 3 | FRIDAY 2 DECEMBER 2022 |
| | |
| --- | --- |
| The most famous Fun4Two Exclusive Theme parties 2023 | |
| Welcome to the Jungle | 1x a year 2023 |
| Cleopatra | 19 AUGUSTUS 2023 |