Fun4Two's Kinky at the Fun!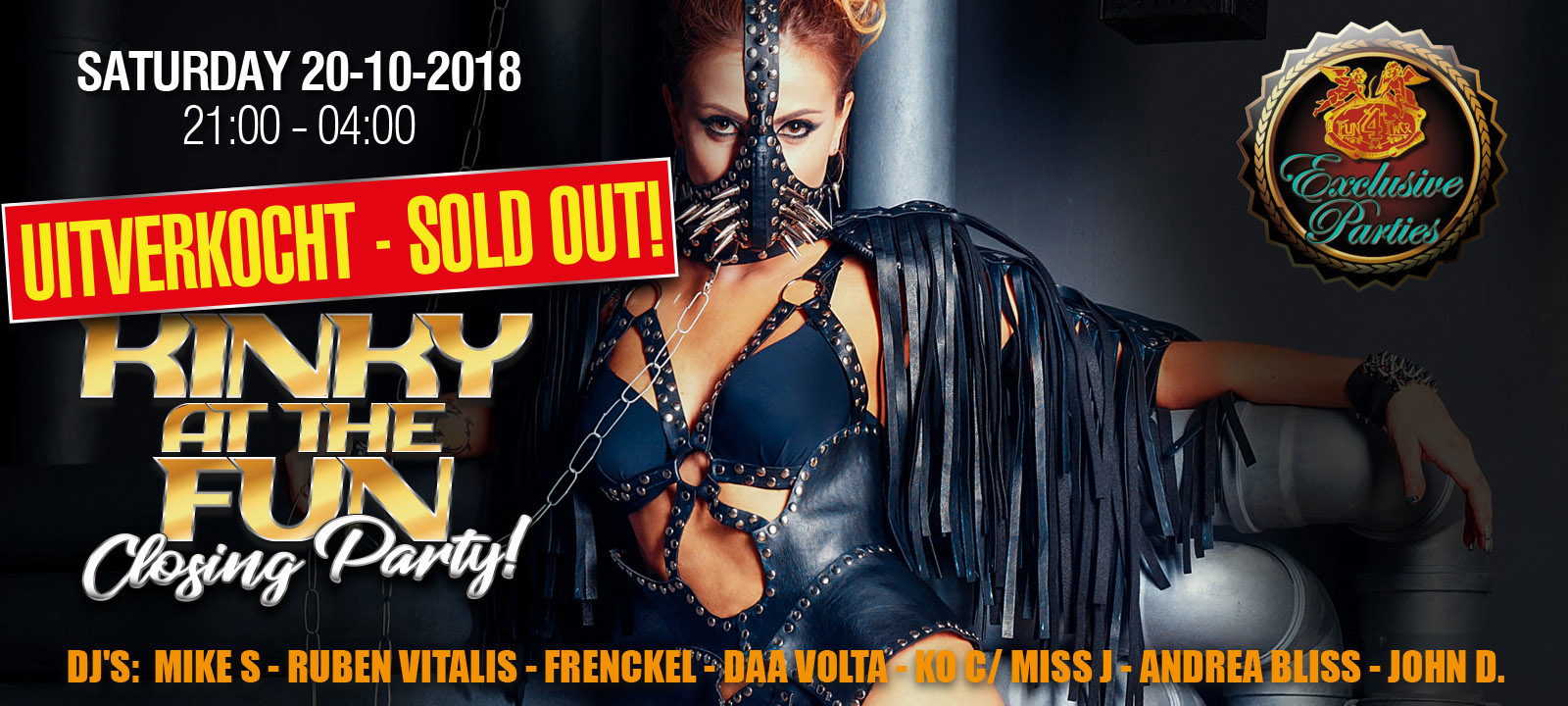 KINKY AT THE FUN CLOSING PARTY | 20-10-2018 | 21:00 - 04:00 |
THE PARTY - THE SOUND - THE SHOW – THE PEOPLE!
You just can not get around it anymore !!! Bomb and crowded with the nicest people in the scene. Fantastic music! Top DJs! Perfect entourage! And of course completely sold out! This party is one big success every time that many people always talk about like all our Special Events. The combination of people from young to older with all the same mission: Respect - dancing - sex until the late hours with like-minded people. All editions are always sold out! It has really become a top party and people want to be there. Not surprising, of course, because with the very best Dj's and a beautiful ambiance this is 100% guarantee for a TOP party! Many DJs of unprecedented class will be present include:
MIKE S - RUBEN VITALIS - KO C/ MISS J – FRENCKEL - DAA VOLTA - ANDREA BLISS - JOHN DITCH
More information and Tickets!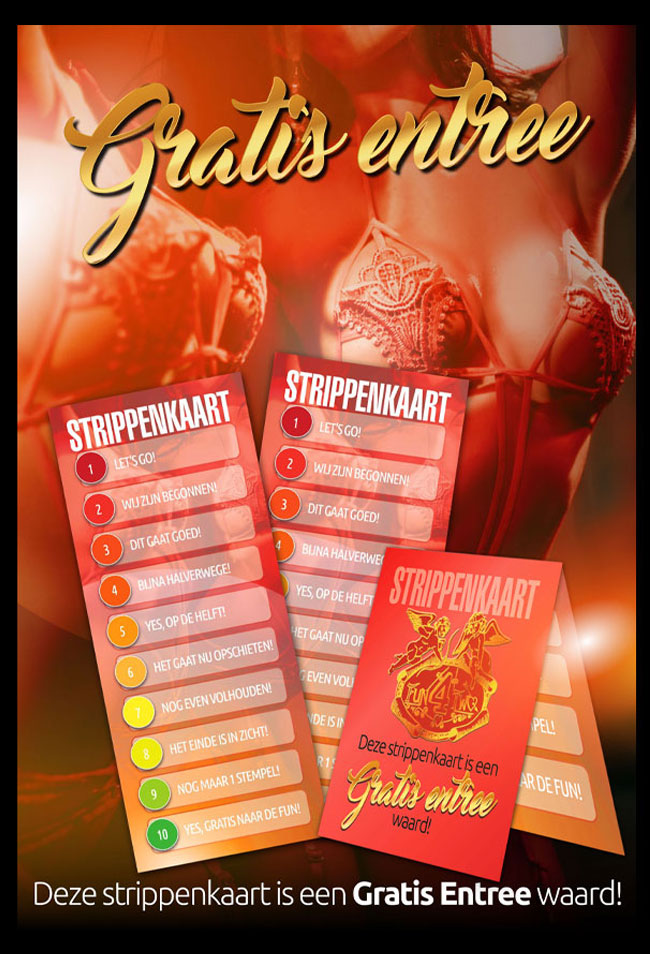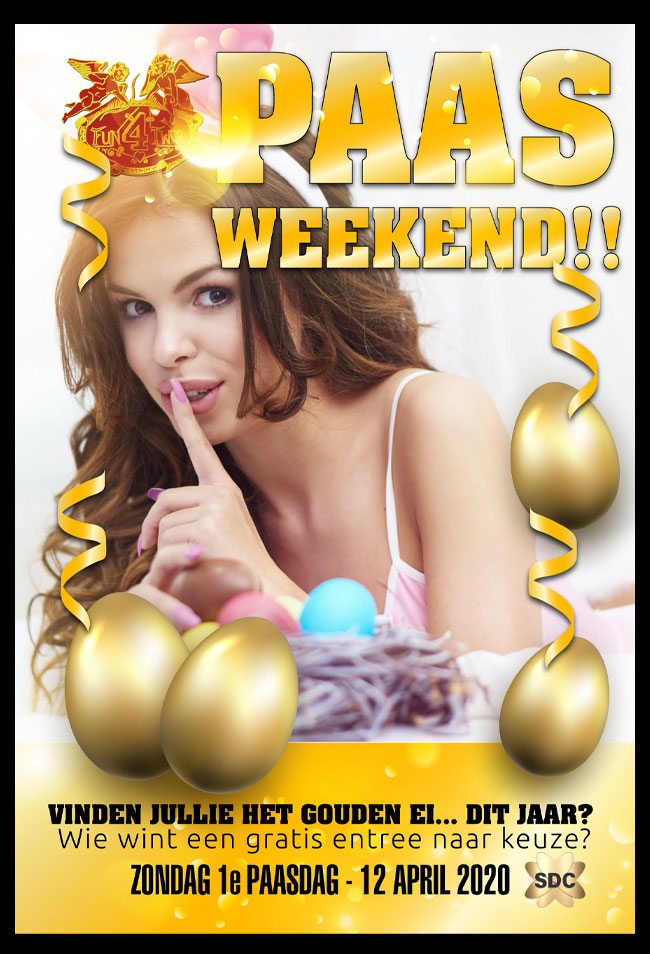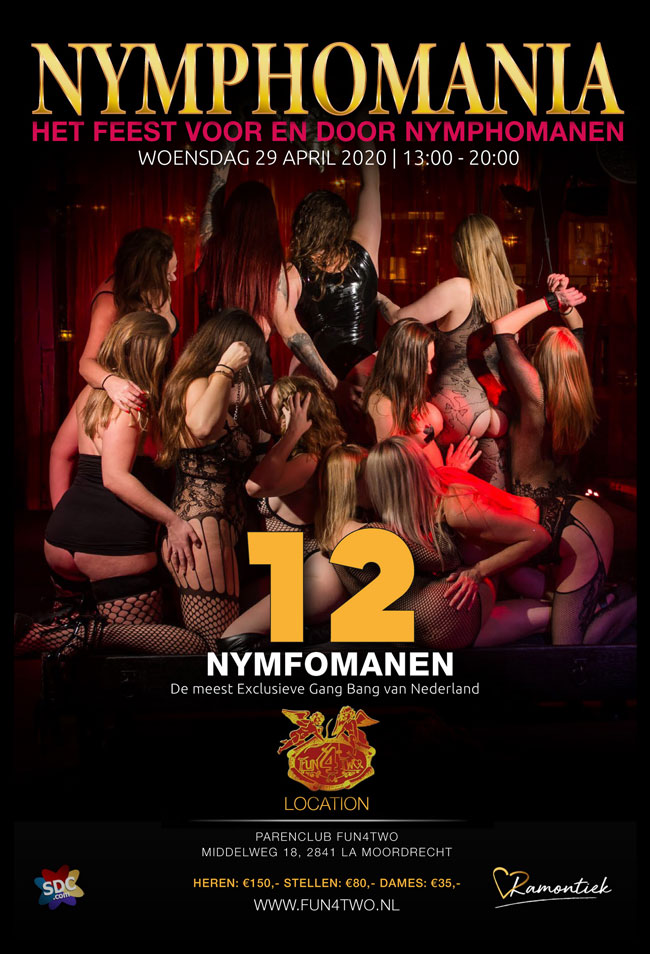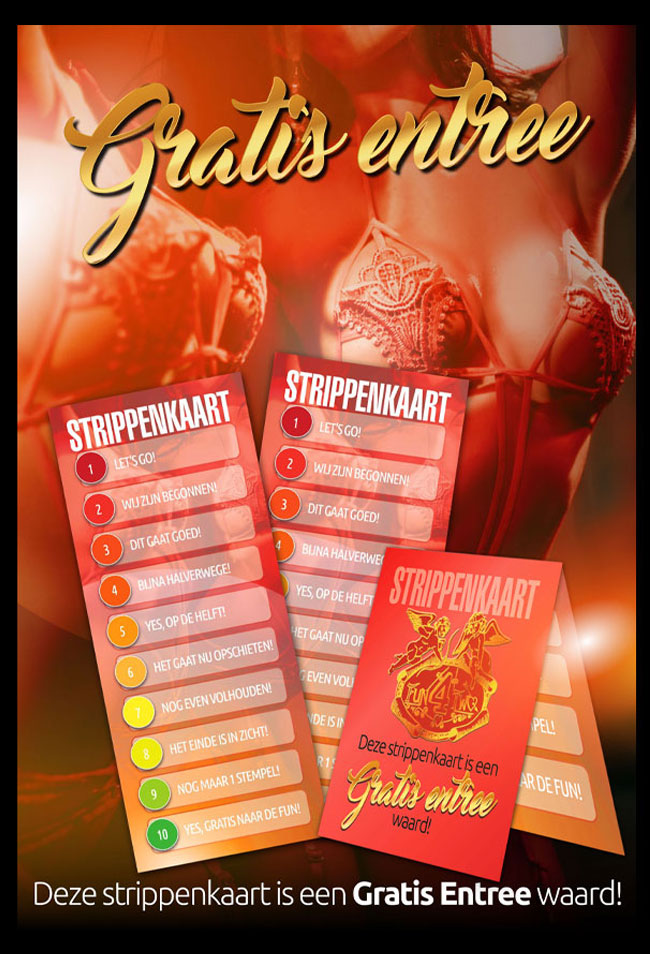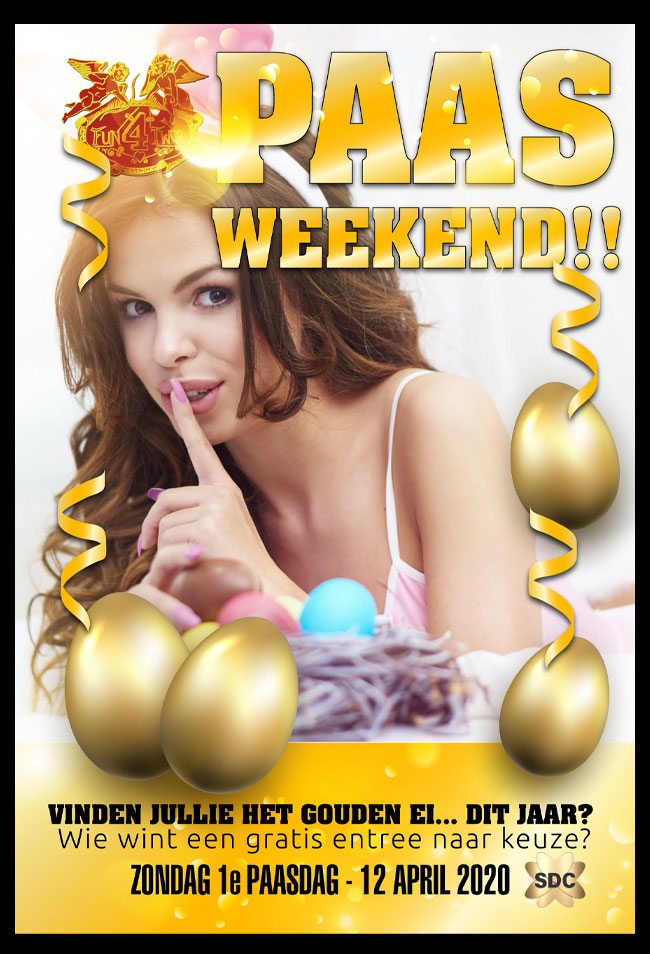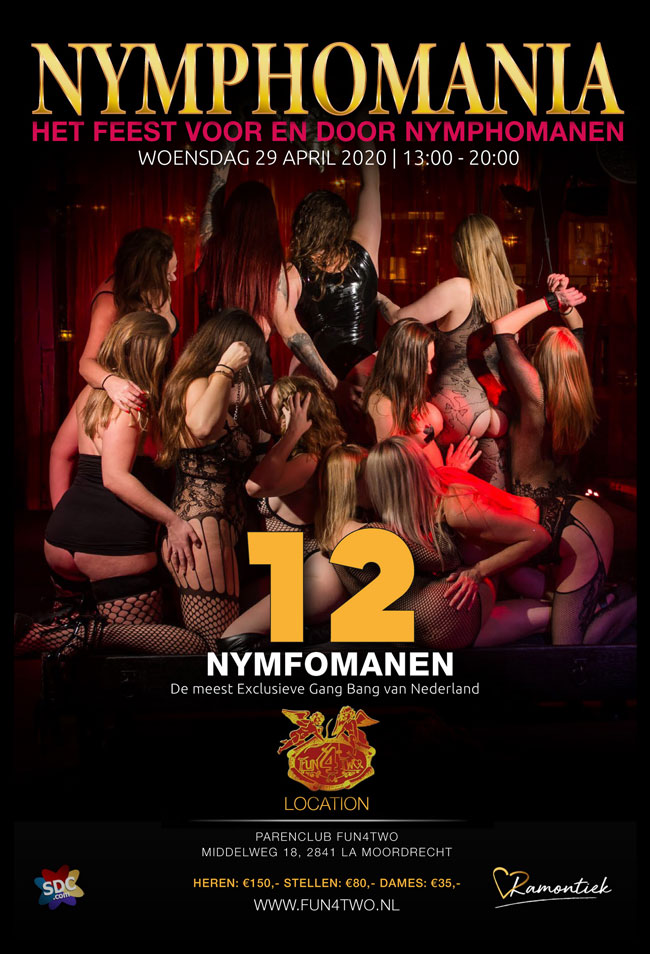 Theme parties in the Fun! Unprecedentedly popular!
Who does not know them, most people have undoubtedly heard about it. The beautiful people, the entourage, the decoration, the DJs, the music, the atmosphere, the sex, you can not find this in any other club. So now again a wonderful new theme Welcome to the Jungle with the very best DJs like Tony da Groove * Cor Forman * Santito * Ruben Vitalis and much more come to believe us a frenzied feast.
View all Fun4Two Theme Parties!!
Fun4Two Weekend Program WK 38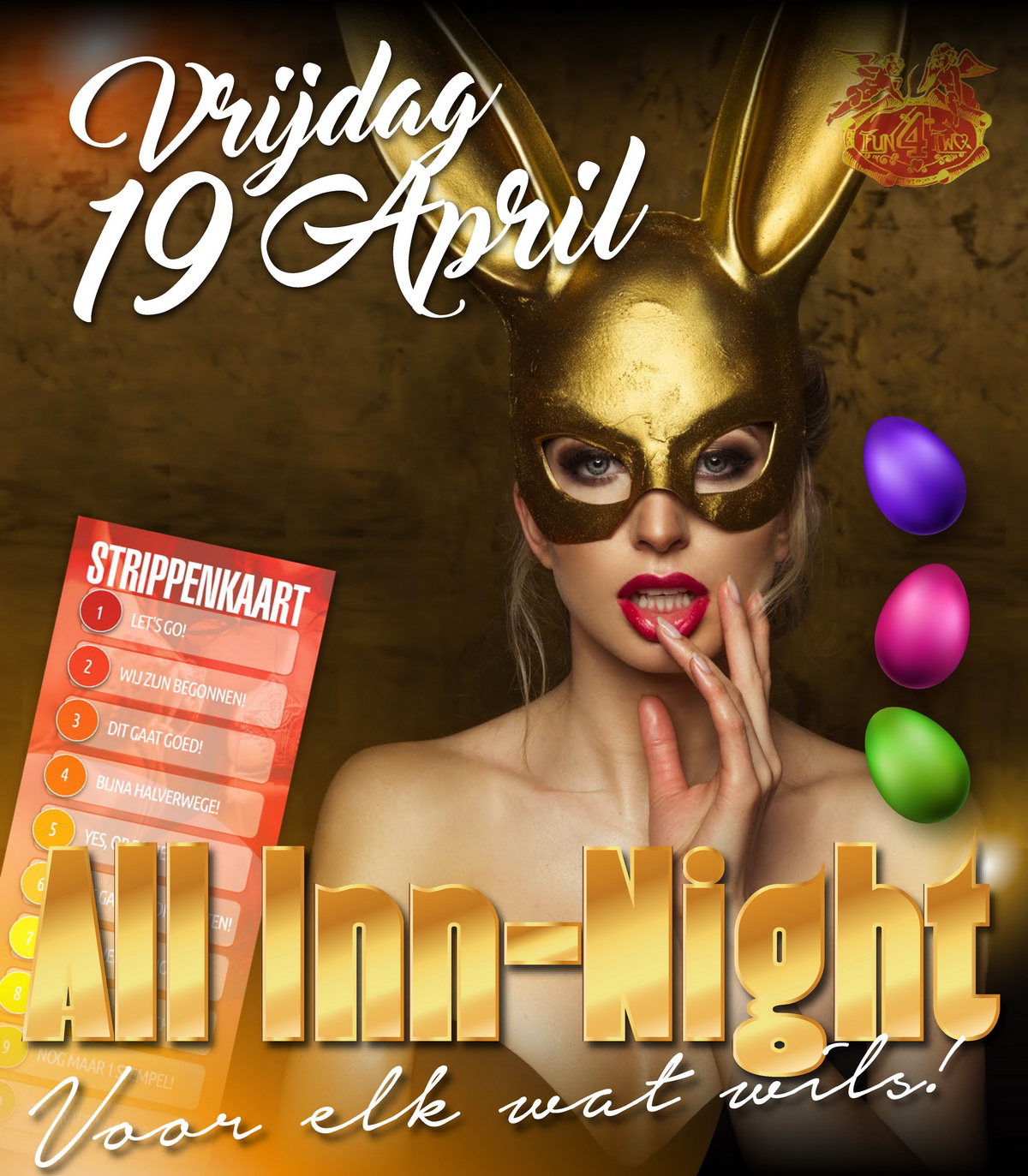 The weekend of 21, 22 and 23 September with a Rice table menu in our restaurant!
FRIDAY 21 SEPTEMBER
This third Friday of the month is the theme ... Fun's All Inn Night!
According to many guests the most enjoyable and exciting evening in the Fun. Fun's All-in Night is a spectacular mix of all Fun-themes together ... Because also Fun All-night is known for that there are really lots of fun couples from which almost all women are a Little Bi. Also the number of Bit Bi-men is higher than on an average evening. Do you want to bring an extra boyfriend or girlfriend? That is also possible on this evening, you pay only 50 euros extra this evening! Fun's All-in Night: a wonderful evening for all tastes ... always very busy and 100% definitely a very active evening

SATURDAY 22 SEPTEMBER
Do you have friends who have never been to the Fun? Then go crazy today !! Take them with you, pick them up! Let them get acquainted with the great going out in Fun4Two. Let them discover how super fun it is on Saturday and let them discover what you have known for a long time that there are a lot of nice people on this day. Bet they say "we should have known that before". Because everything is great, the atmosphere, guests, snacks and drinks are all great! Bet they say "Thanks, the Fun is definitely worth repeating!"

SUNDAY 23 SEPTEMBER
And you know it hey .... The Chinese is more expensive! ONLY 3 WEEKS TO GO !!! And then our SPRING FEVER ACTION ends for this year. So come on Funnen for only € 75, - per couple !!! Nowhere in the Netherlands can you enjoy as in the No.1 Swinger Club in Europe. What better way to go on a Sunday afternoon than on the Fun4two? There is a pleasant sauna complex, a wonderful restaurant with excellent food, good music, all the drinks from the house, nice people, a tantra massage temple and the many erotic rooms where you can enjoy sex with your partner or with your new friends. And all this at a very reasonable price. Can not really ??? Well, come and see ...Reservation/Registration!
Fun4Two's Exclusive Parties Eyes Wide Shut 2018!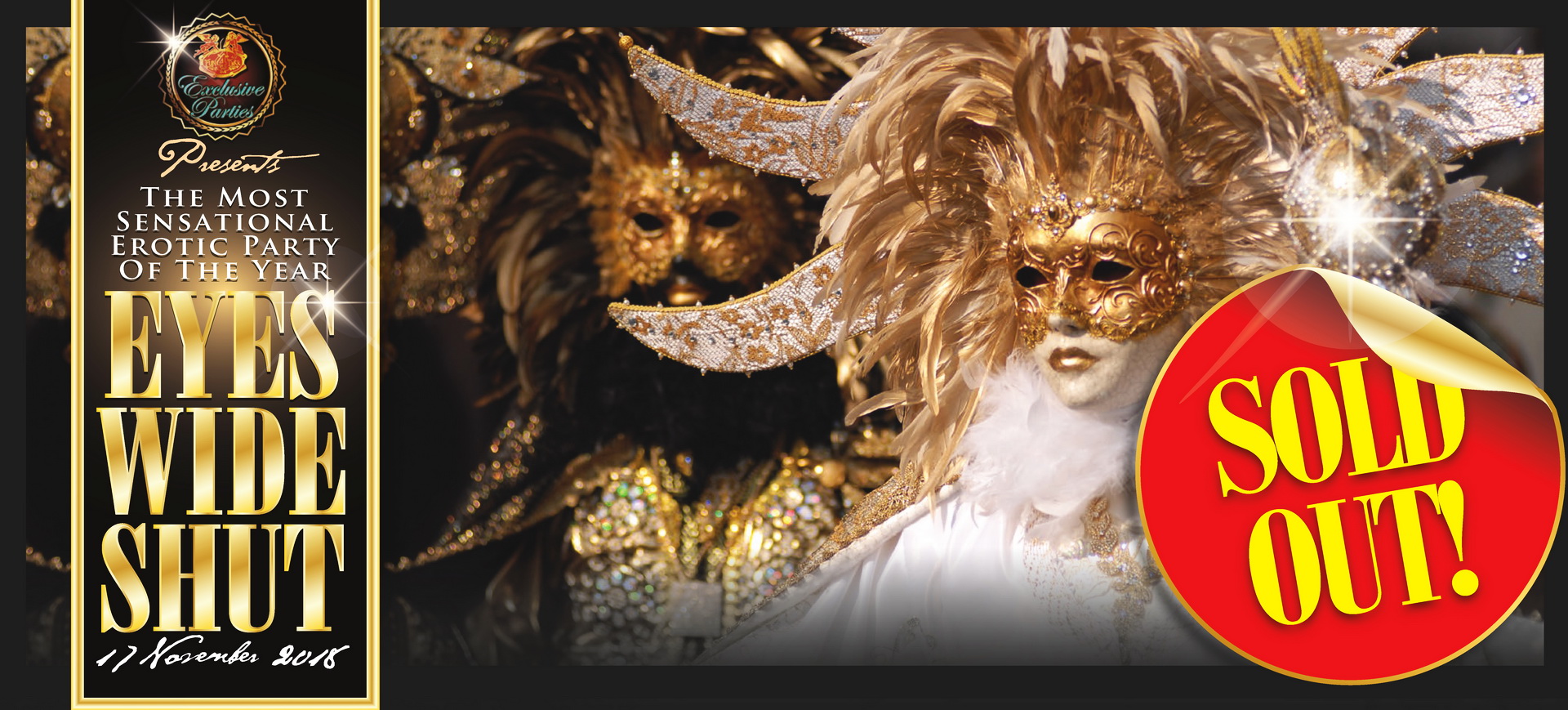 SATURDAY NOVEMBER 17 | EYES WIDE SHUT! | 21:00 - 04:00
That Eyes Wide Shut in Fun4Two is a special - exciting - erotic party is evident from the enormous interest of previous editions. A crazy location in Moordrecht. The beautiful farm with multiple floors, many exciting rooms, corridors and stairs will again be beautifully decorated in style as you are used to. Full of beautiful people, open-minded with a Venetian mask and velvet capes, everyone does his best to look at the best. Everyone feels the eroticism, lust and passion of the most Erotic party in the Netherlands! This party is legendary with crazy music, erotic surprises and much more. It is then again sizzling night ... where everything will happen that you will not soon forget.

EXCITING & STYLISH
Eyes Wide Shut: the most special party because many stylish foreign guests from all over the world want to experience this party. A large family that embraces you with cosiness and a unique atmosphere. Once you have entered you will never want to leave. And once you're done, you're already waiting for the next edition. And that takes a long time! A whole year of waiting is not a thing and that is why 17 November is the date you have to circle in your diary.
More info and Tickets!
Fun4Two Webshop!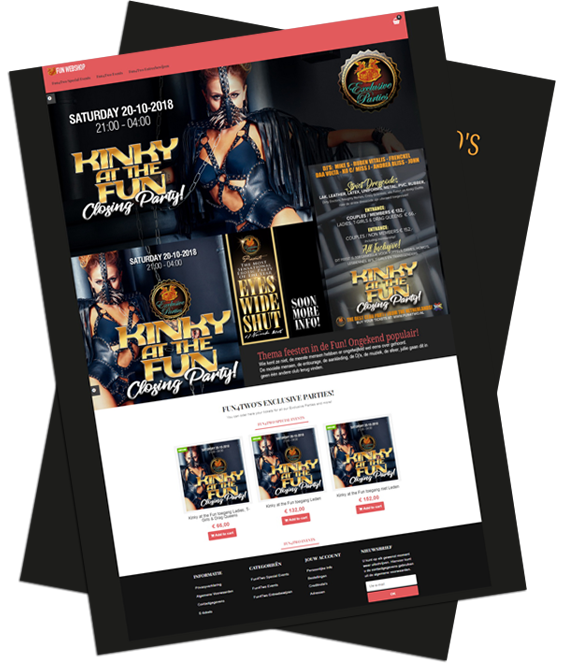 LAUNCH OF THE FUN4TWO'S WEBSHOP!
Most of you already know, of course, the Exclusive parties & themes in Fun4two are usually sold out quickly. Ticket sales were made via external ticket shops. The service costs that have been calculated to our customers are disproportionate and have made us decide to take the ticket sale in-house. You see the Fun4two never sits still and we will do everything we can to make it as easy as possible for our guests. Below you will find the possibilities which Fun4two offers you through our webshop.

1) Both members and non-members can buy tickets for our Special events & Exclusive theme parties
2) Only Active members can buy a ticket for HARDCORE editions which we organize 4x a year
3) Soon it will be possible for both members and non-members tickets to buy for the upcoming weekend and avoid long queues at the entrance!
4) It will soon be possible to purchase various merchandise items buy through our webshop
5) Soon it will be possible to have one of our accommodations books through our webshop
6) Soon it will be possible to buy gift cards through our Online store
WEBSHOP!
Fun4Two Cleopatra 2017 video! It was fantastic!
Full sound and watch it!
As you might know, the exclusive parties in Fun4Two are not just a party. No, it takes a lot of preparations in advance! For more than 3 days we are busy with the decoration for the party. To give you an idea, we are happy to give you a look behind the scenes and an impression of all the decoration for "CLEOPATRA" 2017.
View all Fun4Two videos!
Fun4Two Event Calendar 2018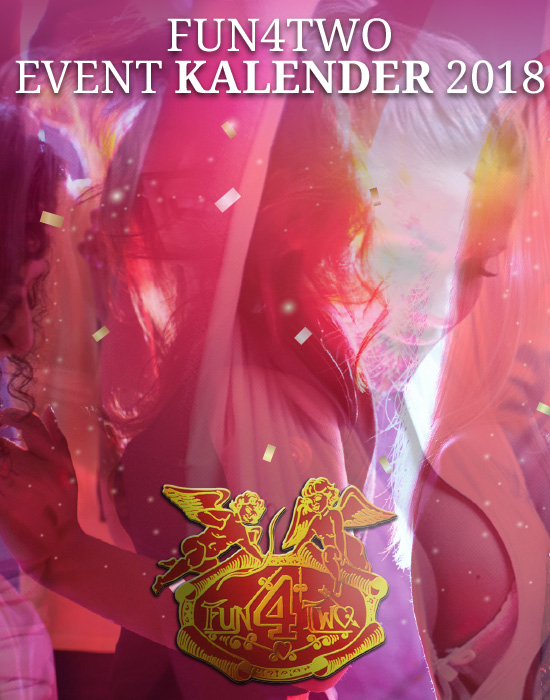 • 27 September -
Ladies Night

• 20 October -
Kinky @ The Fun

• 17 November -
Eyes Wide Shut

• 08 December -
One Night Only

• 26 December -
Naughty Christmas

• 31 December -
New Years Eve
Fun4Two contact!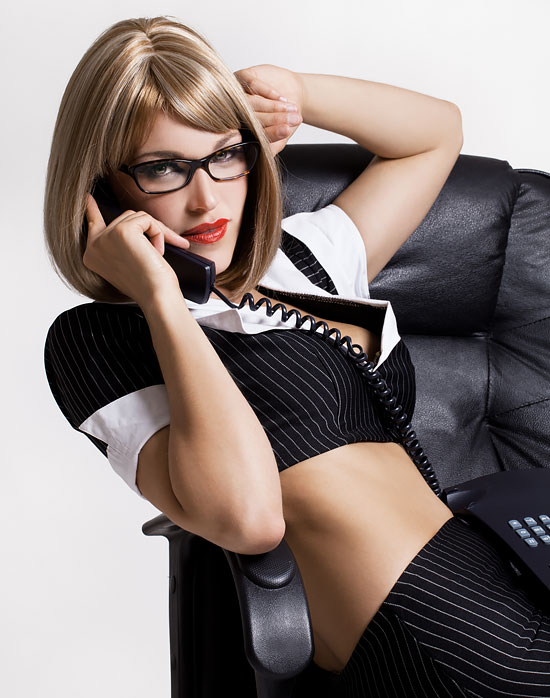 Address:
Swingersclub Fun4Two
Middelweg 18
2841 LA Moordrecht
Information number:
+ 31 (0)182-378724
Reservation number:
Reservations are required for Saturday night, our special reservation number is: +31 (0) 182 378 528
E-mail:
Information: info@fun4two.nl
Bobby: bobby@fun4two.nl
Linda: linda@fun4two.nl
Reservation: reserveren@fun4two.nl
New members, we recommend to visit, register on our reservation page. This is possible not later than one hour before julllie visit. Registration is also possible at the club but then you must take into account long queues at the entrance!
To make an online reservation using the button below!


Reservations/Register!